Neotango TV
Category
Neotango >> Milonga
Date
06 April 2020
21:47
-
28 June 2020
20:00
Entrance Fee
free (donations are welcome)
Wherever you are distant but united by good contemporary music, come and dance with us, alone, as a couple or virtually with your friends far away. Also if you are not a dancer feel free to join and enjoy the best Neo music, ideal for a relaxing evening.
Every day live DJ sets from several DJs around the world!
Neotango TV H24/7: http://tv.neotango.org/
Informations about Neotango TV
Neotango TV is a non profit collaborative project to keep in touch with neotango friends.
We would all love to be dancing in embrace, but until we can, we have neotango TV to fill our hearts with virtual dance and emotions. We hope this project can continue until the coronavirus is beaten, and we can hug each other again. All good things come to an end, and this project will hopefully end very soon when coronavirus will be defeated and we will be able to go back to social dancing.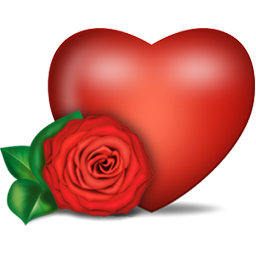 If you like our project we have a link for Paypal donations where you can specify just "TV" to support the whole project or send a message to the performing musician/DJ/VJ/teacher you would like to "virtually" offer a drink.

PAYPAL DONATIONS:


#NeotangoUP!
All Dates
From

06 April 2020

21:47

to

28 June 2020

20:00
Tango Events Calendar
Discover the best Tango events, like milongas, festivals, marathons, neotango, workshops.
If you wish to add a new event, please click here, event submission it's for free ;-)
If you found some error please contact us.
Mon
Tue
Wed
Thu
Fri
Sat
Sun

1

2

3

4

5

6

7

8

9

10

11

12

13

14

15

16

17

18

19

20

28

29

30
A new figure to try today :
Photo Gallery
Tango Calendar (ordered by Country)
| title | country | params | desc |
| --- | --- | --- | --- |
| Buenos Aires Neotango Marathon | Argentina, Buenos Aires | November 28 – December 7-2020 | |
| Buenos Aires Neotango Marathon | Argentina, Buenos Aires | November 28 – December 7-2020 | |
| GRAZy Tango Festivalito | Austria, Graz | March 19–21, 2021-2021 | Maestros: Chris Benson |
| Tango Christmas in Minsk | Belarus, Minsk | December 25–27-2020 | Maestros: Katy Simonova and Stanislav Fursov |
| Festival Tango Curitiba | Brazil, Curitiba | September 18–23-2020 | |
| Congresso de Tango de Curitiba | Brazil, Curitiba | September 24–27-2020 | |
| 5th Anniversary Limassol Souvlaki Tango Marathon | Cyprus, Limassol | May 6–10, 2021-2021 | |
| Tango Holidays in Cyprus | Cyprus, Protaras | October 3–10-2020 | Maestros: Michelle Marsidi and Joachim Dietiker |
| Tango Marathon Entre Arcos Winter Edition | Czechia, Hradec nad Moravicí | February 12–14, 2021-2021 | |
| Tango Viejo Tallinn Marathon | Estonia, Tallinn | April 30 – May 2, 2021-2021 | |
| Tango Viejo Tallinn Marathon | Estonia, Tallinn | April 30 – May 2, 2021-2021 | |
| Tango Port Tallinn International Tango Festival in Estonia | Estonia, Tallinn | July 15–19, 2021-2021 | |
| Midsummer Tango Fusion | Finland, Näsijärvi | July 2–4, 2021-2021 | |
| Maailmantango | Finland, Tampere | September 17–19, 2021-2021 | |
| Bordeaux Cite Tango Festival | France, Bordeaux | May 11–16, 2021-2021 | Maestros: ARiadna Naveira |
| Le Lac Tango | France, Chorges | October 17–24-2020 | |
| French Riviera Tango Meeting | France, French Riviera | November 19–22-2020 | rooms with sea view wooden floor for tango |
| International Tango Championship Paris | France, Levallois-Perret | October 2–4-2020 | |
| Porquerolles Tango | France, Porquerolles | October 25–31-2020 | |
| Ojos Negros Tango Weekend - 3rd Edition | Georgia, Stepantsminda | October 2–4-2020 | |
| BeSTFest | Georgia, Tbilisi | May 6–10, 2021-2021 | |
| 20th Maracuentro - Tango Marathon with Love - Berlin Vinyl | Germany, Berlin | October 2–4-2020 | |
| Frankfurt Milonguero Weekend | Germany, Frankfurt | March 26–28, 2021-2021 | Maestros: Fausto Carpino |
| HDTM - Heidelberg Tangomarathon | Germany, Heidelberg | May 7–9, 2021-2021 | |
| Intango Weekend - Open Air Tango Festival Heidelberg | Germany, Heidelberg | July 1–4, 2021-2021 | |
| Tango Marathon Paradiso | Germany, Ludwigshafen | November 6–8-2020 | |
| Neo Nights Festival | Germany, Ludwigshafen | April 30 – May 2, 2021-2021 | Music: Tanghetto, Calavera Acid Tango. DJ Elio Astor, DJ Noneo, DJ Zak Nicholas. |
| Neo Nights Festival | Germany, Ludwigshafen | April 30 – May 2, 2021-2021 | Music: Tanghetto, Calavera Acid Tango. DJ Elio Astor, DJ Noneo, DJ Zak Nicholas. |
| 11th Athens Tango Marathon | Greece, Athens | November 6–8-2020 | |
| Athens Tango spring Festival | Greece, Athens | June 2–6, 2021-2021 | |
| Tourism and Tango in Crete | Greece, Bali | May 26 – June 1, 2021-2021 | |
| Tourism and Tango in Crete | Greece, Bali | May 26 – June 1, 2021-2021 | |
| Tango Muc-Her, Autumn Edition | Greece, Crete Region | October 27 – November 4-2020 | |
| Tango Muc-Her, Autumn Edition | Greece, Crete Region | October 27 – November 4-2020 | |
| El Greco Tango Festival | Greece, Heraklion | October 2–4-2020 | Maestros: Jonathan Saavedra |
| Las Parejas Tango Marathon | Greece, Larissa | September 25–28-2020 | |
| Greek NeoTango Marathon - 3rd edition | Greece, Nea Makri | September 10–15-2020 | |
| Tango Megatrip | Greece, Pieria | October 9–11-2020 | Maestros: Evi Anesti |
| Noches de Hungría Tango Marathon | Hungary, Budapest | October 22–25-2020 | |
| Bali Tango Holidays | Indonesia, Bali | October 19–29-2020 | Maestros: Pablo |
| Marejada milonguera | Italy, Calambrone | September 25–27-2020 | |
| Festival Catania Tanguera | Italy, Catania | June 2–6, 2021-2021 | Maestros: Sebastian Arce |
| Encuentro Milonguero en Calabria | Italy, Contrada Difesa I | October 2–4-2020 | |
| Tango Via Toscana | Italy, Florence | September 17–20-2020 | |
| Festival Bravo | Italy, Genoa | December 4–8-2020 | |
| BAROLERA Tango Marathon | Italy, La Morra | April 30 – May 2, 2021-2021 | |
| BAROLERA Tango Marathon | Italy, La Morra | April 30 – May 2, 2021-2021 | |
| TangoSafari Orta 2020 | Italy, Lake Orta | September 13–20-2020 | Unique connection of a Tangofestival and Tangoholidays Living and dancing together in the middle of the woods - sharing Tango - more than 10 teachers for Tango and Bodywork (details see website). Milongas in the daytime and every evening, two dancefloors (inside 200qm |
| TangoNeta! Napoli | Italy, Metropolitan City of Naples | April 15–18, 2021-2021 | Maestros: Sebastian de la Vallina |
| TangoNeta Napoli | Italy, Naples | April 15–18, 2021-2021 | Maestros: Sebastian de la Vallina, Alejandro Gonzalez |
| Otoño en Palermo | Italy, Palermo | November 5–8-2020 | |
| Otono en Palermo Tango Festival Marathon III ed | Italy, Palermo | November 5–8-2020 | |
| La Lupa Tango Marathon | Italy, Rome | October 8–10-2020 | |
| TanGo To Rome | Italy, Rome | November 19–22-2020 | |
| Elba Milonguera | Italy, Scaglieri | September 18–20-2020 | |
| Pasqua in Tango 2020 | Italy, Tortolì | April 3–5, 2021-2021 | |
| La Parada Milonguera 7 Encuentro | Italy, Treviso | October 2–4-2020 | |
| Caras de Tango | Italy, Turin | May 27–30, 2021-2021 | Maestros: Ruben y Sabrina Veliz, Marcelo Ramer y Selva Mastroti, Leo Mosqueda y Carina Lucca, Roque Castellano y Giselle Gatica-Lujan. DJ Team: Marcelo Rojas, Punto y Branca, Jun Yi Music: Bandonegro Tango Orquesta. |
| Tango Dancing In Africa | Kenya, Mombasa | November 8–21-2020 | |
| Riga Autumn tango marathon | Latvia, Riga | October 8–12-2020 | |
| La Bruja de Riga International Tango Marathon | Latvia, Riga | April 15–19, 2021-2021 | DJ's: Vito Venturino (ARG), Akin Gokayya (TUR), Ariel Ramirez (ARG/LT), Andres Vilks (LV), Vlad Ventru (LV) |
| Vilnus Winter tango marathon | Lithuania, Vilnius | December 3–7-2020 | |
| Marrakech Tango Festival | Morocco, Marrakesh | October 17–19-2020 | Discover a unique tango festival, featuring internationally renowned maestros, and enjoy the charm of the African imperial city of Marrakech. Maestros: Alejandra Heredia |
| Tango Festival Groningen | Netherlands, Groningen | October 9–11-2020 | Maestros: Maja Petrovic |
| Oceania Tango Congress | New Zealand, Auckland | March 18–21, 2021-2021 | Maestros: Clarisa Aragón |
| Bergen Tango Marathon 12th edition | Norway, Bergen | October 30 – November 2-2020 | |
| Bergen Tango Marathon 12th edition | Norway, Bergen | October 30 – November 2-2020 | |
| OsloveTango | Norway, Oslo | September 17–20-2020 | During OsloveTango there will be 4 days of dancing to music played by Dj's from Norway, Crovacia, Italy, Argentina, Finnland, Poland/Hungary and Bandonegro, an amazing tango orchestra! There will be an opportunity to explore the city of Oslo during our free tour and enjoying fjord sauna. An amazing food concept will be introduced and a relaxing massage will be avaiable to book. 3 outstanding venues including tango school, an arabic tent by Oslo Fjord and a scary church. The atmosphere will be OSLOvely! |
| Forestango Retreat | Poland, Supienie | September 24–27-2020 | |
| Warsaw Vinyl Tango Marathon Vynilmania | Poland, Warsaw | March 25–29, 2021-2021 | |
| Magic Castle Tango Marathon | Poland, Wałbrzych | October 23–26-2020 | |
| May Tango Festival 2020 | Poland, Zabrze | May 20–23, 2021-2021 | Maestros: Ivan Herrera (Terrazas) |
| Encuentro Tango 2020 | Portugal, Castelo Branco | October 8–11-2020 | Maestros: |
| Encuentro Tango - Internacional festival | Portugal, Castelo Branco | October 8–11-2020 | |
| Lisbon Tango Marathon | Portugal, Lisbon | September 24–27-2020 | |
| El Huracán Tango Festival | Portugal, Porto | September 24–27-2020 | |
| Porto Tango Marathon | Portugal, Porto | January 14–17, 2021-2021 | |
| Porto Tango Marathon 2021 | Portugal, Porto | January 14–18, 2021-2021 | |
| Велада Танго-марафон | Russia, Loo | October 1–4-2020 | Трехдневный танго-марафон в рамках танго-уикенда |
| Planetango Moscow Tango Festival | Russia, Moscow | November 4–9-2020 | |
| NeoTangoInMoscow | Russia, Moscow | December 10–15-2020 | |
| Los-Puentes Tango Marathon Vol.4 Wonderland | Russia, Nizhny Novgorod | October 30 – November 1-2020 | |
| Los-Puentes Tango Marathon Vol.4 Wonderland | Russia, Nizhny Novgorod | October 30 – November 1-2020 | |
| Samara NeoTango Holidays | Russia, Samara | September 25–27-2020 | |
| Танго-марафон «Весна в Смоленске. День.» | Russia, Smolensk | April 23–25, 2021-2021 | |
| Russian Tango weekend in Tula | Russia, Tula | October 2–5-2020 | Maestros: Ирина Петриченко, Сергей и Анна Сохненко, Юрий Штыкин и Наталья Молокова, Руслан Тахиров и Наталья Атепаева. |
| Tango Aires Festival | Russia, Tula | October 2–4-2020 | Maestros: Mario Morales |
| Belgrade Tango Encuentro - festival | Serbia, Belgrade | May 4–11, 2021-2021 | Maestros: Andrés Molina y Natacha Lockwood, Sercan Yiğit y Zeynep Aktar, Octavio Fernandez y Corina Herrera, Ivan Terrazas y Sara Grdan, Gaston Torelli y Mariana Dragone. |
| Ljubljana Tango Festival | Slovenia, Ljubljana | November 12–15-2020 | Maestros: Dana Jazmin Frigoli |
| TimeforTango Festival | Slovenia, Municipality of Dobrna | October 29 – November 1-2020 | Maestros: Alberto Bersini |
| TimeforTango Festival | Slovenia, Municipality of Dobrna | October 29 – November 1-2020 | Maestros: Alberto Bersini |
| Korea International Tango Marathon | South Korea, Seoul | November 6–8-2020 | |
| TangoNeta! Catalunya | Spain, | October 28 – November 1-2020 | |
| TangoNeta! Catalunya | Spain, | October 28 – November 1-2020 | |
| Alicante Tango Meeting | Spain, Alicante | December 3–6-2020 | Maestros: David Samaniego |
| Spa Costa Barcelona Tango | Spain, Barcelona | September 21–27-2020 | Hotel **** with Spa close to the beach Tango and Wellness Workshop Sauna, hammam, jacuzzi, heated swimming pool, massages ... Flow Yoga, Soft Gym, Relaxation, Sophrology, Taichi, Fitness, Cardio Training, Strength Training. |
| Piggy Bank Tango Meeting | Spain, Benidorm | September 18–20-2020 | |
| Benidorm Tango Festival and Marathon | Spain, Benidorm | October 1–4-2020 | Maestros: Sigrid Van Tilbeurgh |
| Milonguero Milonguero | Spain, Calp | October 29 – November 1-2020 | |
| Milonguero Milonguero | Spain, Calp | October 29 – November 1-2020 | |
| Ibiza Tango Love | Spain, Ibiza | September 15–20-2020 | |
| Spa Tango Costa Brava | Spain, Lloret de Mar | October 24 – November 1-2020 | Luxury hotel ****S with Spa facing the sea Sauna, hammam, jacuzzi, heated swimming pool, massages ... Argentinian Tango Workshop. Choice of 4 or 7 day stay |
| Spa Tango Costa Brava | Spain, Lloret de Mar | October 24 – November 1-2020 | Luxury hotel ****S with Spa facing the sea Sauna, hammam, jacuzzi, heated swimming pool, massages ... Argentinian Tango Workshop. Choice of 4 or 7 day stay |
| Spa Tango Mallorca | Spain, Palma | October 5–11-2020 | Hotel**** with Spa facing the sea Sauna, hammam, jacuzzi, heated swimming pool, massages ... Argentinian Tango Workshop |
| Mallorca Tango Festival | Spain, Palma | October 20–25-2020 | Maestros: Mariano "Chicho" Frumboli |
| Encuentro El Huracán Tango | Spain, Peniscola | October 22–25-2020 | |
| Vida Mia Encuentro Milonguero Tenerife - 2nd Edition | Spain, Puerto de la Cruz | January 28–31, 2021-2021 | |
| Happytango | Spain, Roquetas de Mar | December 31 January 3 , 2021-2020 | |
| Happytango | Spain, Roquetas de Mar | December 31 January 3 , 2021-2021 | |
| Encuentro Internacional Tango Valencia | Spain, Valencia | October 8–12-2020 | Maestros: Fausto Carpino y Stephanie Fesneau, Agustina Piaggio y Maksim Gerasimov |
| Tres Besos Encuentro Milonguero | Switzerland, Basel | November 5–8-2020 | |
| Los Elegidos Tango Marathon | Turkey, Belek | October 29 – November 1-2020 | DJ's: Alejandro Marce Herlan, Asya Moiseeva, Ilias Selalmazidis, Irfan Dönmez, Kadir Unay, Konrad Krynski, Murat Elmadagli. Total of 7 Milongas and 43 hours dance. 500 square meter salon, 120 square meter wooden dance floor. Gender balance. Important Cabeceo and Ronda... Maximum 200 dancers. Dancers with at least 2 years of experience. |
| Los Elegidos Tango Marathon | Turkey, Belek | October 29 – November 1-2020 | DJ's: Alejandro Marce Herlan, Asya Moiseeva, Ilias Selalmazidis, Irfan Dönmez, Kadir Unay, Konrad Krynski, Murat Elmadagli. Total of 7 Milongas and 43 hours dance. 500 square meter salon, 120 square meter wooden dance floor. Gender balance. Important Cabeceo and Ronda... Maximum 200 dancers. Dancers with at least 2 years of experience. |
| Sultans of Istanbul Tango Marathon | Turkey, İstanbul | December 7–14-2020 | |
| Kyiv Tango Marathon | Ukraine, Kyiv | June 25–27, 2021-2021 | |
| Learning Tango Summer Festival | United Kingdom, Hemel Hempstead | June 11–13, 2021-2021 | Maestros: Jenny and Ricardo Oria |
| Boston Tango Marathon - BOSthon | United States, Boston | September 24–28-2020 | |
| Holiday Tango Weekend Dallas | United States, Dallas | December 17–20-2020 | |
| Ithaca Tango Marathon 2020 - iTango | United States, Ithaca | May 27–30, 2021-2021 | |
| 10th Anniversary Philly Tango Festival | United States, Philadelphia | May 28–31, 2021-2021 | Maestros: Fabian Salas |
| Philly Tango Festival | United States, Philadelphia | May 28–31, 2021-2021 | |
| San Antonio Tango Festival | United States, San Antonio | September 25–27-2020 | |
| Golden Tango Fest | United States, San Francisco | January 21–24, 2021-2021 | Maestros: Ariadna Naveira |